Local Area
We are surrounded by a delightful mix of open countryside and heritage sites in the heart of Burns Country. Here are a selection of attractions which we can personally recommend to visitors to the area.
Hotels
Lochside House Hotel
Situated on the banks of the Loch of Lowes with terraces and dining areas boasting panoramic views of the Ayrshire countryside, Afton hills and adjacent 9 hole golf course. Lochside is a truly remarkable location set within well matured, landscaped gardens.
---
Dumfries Arms
Fully renovated in 2011 the Dumfries Arms is a contemporary, stylish boutique Hotel with 26 stunning guest rooms, stylish restaurant and function facilities that ensure its place as one of Ayrshire's largest and most stunning wedding and events venues.
Rich in history, The Dumfries Arms Hotel has stood at the heart of the ancient burgh of Cumnock, Ayrshire since the early 18th century. Featuring a restaurant with a Menu which focuses on using locally sourced, fresh produce which is beautifully presented.
---
Visitor Attractions
Dumfries House
The Dumfries House Estate is the perfect location for a fun-packed and relaxing day out for all the family and is open free of charge, 365 days a year. All the buildings on the Dumfries House Estate are connected by a network of newly created Woodland Walks. In addition, there is a brand new, 500-tree Arboretum and a magnificent new five-acre Walled Garden. Visitors can an overnight stay at the newly renovated Lodge with its 22 luxury guest bedrooms. There is so much to see and do for all ages, from leisurely walks to an exciting Adventure Playground . The landscape is continually evolving with interesting garden areas, follies and sculptures to discover.
---
Blackstone Clydesdales & Dig-a-Day Experience
A wonderful day out where you work, ride or drive Clydesdale Heavy Horses. Try your hand at washing, grooming, mucking out, tacking up, bareback riding, herding on horseback, walking and feeding the animals.
Enjoy interacting with our Clydesdales, Heilan Coos, Alpaca's and Mischievous Donkey's while meeting the farm animals giving you an insight into their lives.
The Dig-A-Day Experience offers you the opportunity to jump on your very own digger truck (with your own friendly instructor beside you) and operate diggers during a fun-filled session.
www.blackstoneclydesdales.co.uk
---
The Baird Institute
The Baird Institute lies in the centre of the town of Cumnock and was opened in March 1891 to provide leisure facilities for local people and included a museum, billiard room and reading rooms.
Today it holds collections of Mauchline Ware of world importance complimented by many items of Cumnock Pottery as well as a wide range of resources which relate to the history of Cumnock and the Doon Valley area – museum collections, archives, photographs, audio visual materials, books, maps and newspapers. One room is also dedicated to James Keir Hardie, founder of the Labour Party and contains many of his personal belongings.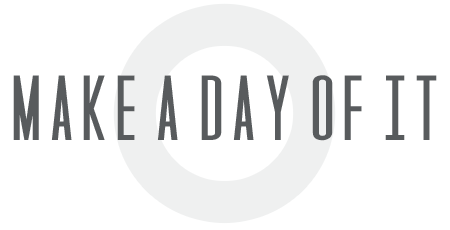 Instore loyalty card coming soon